Why Engineered Wooden Door for Malaysia Home?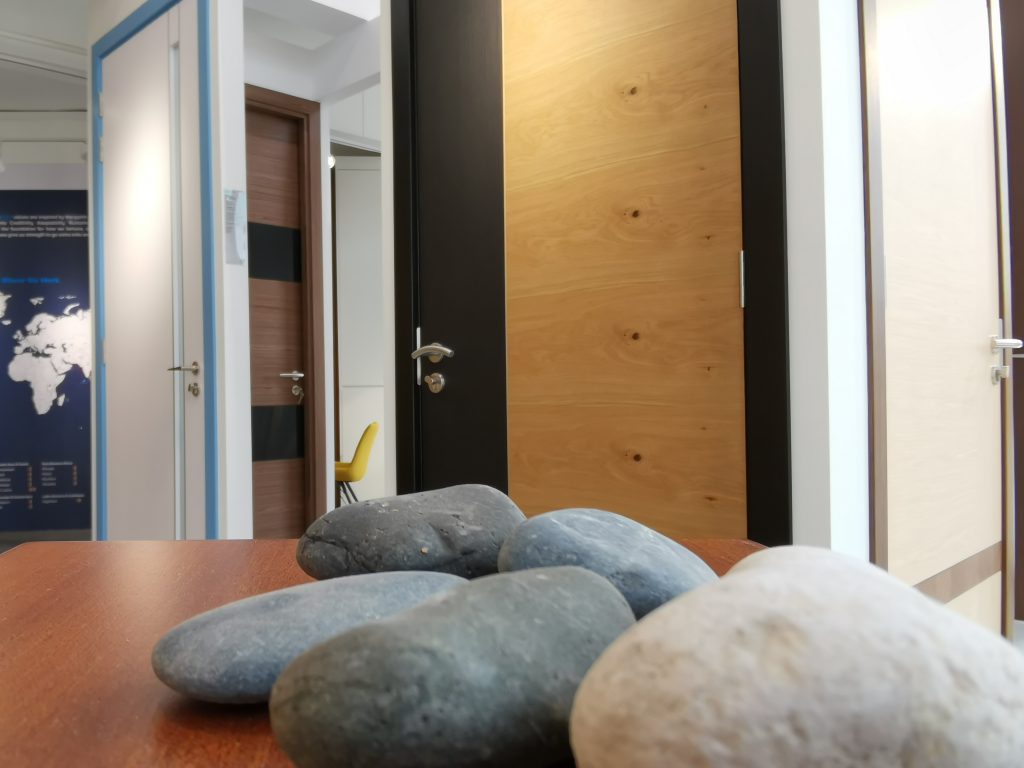 Why Engineered Wooden Door for Malaysia Home?
What is Engineered Wooden Door for Malaysia?
Just like the name suggests, solid conventional timber door is built from a single, solid piece of natural wood that is jointed and glued together. Although the classic solid door looks and feels like one piece of wood, it is actually assembled through the process of frame and panel construction. On the other hand, SOLID ENGINEERED WOODEN DOOR is assembled from a few layers of wood through finger jointed method into a single composite core. Then, the flat surface of the core will be laminated with a layer of high-quality wood, which is known as the 'veneer'. The process of assembling various parts of the door is the same as putting each Lego bricks together, forming one unified shape.
It can't be denied that solid conventional wooden door offers great endurance and strength that is strong enough to withstand a considerable amount of abuse, as it is made from whole piece of wood. Unfortunately, they do not take environmental factors into consideration. Since wood is a natural product, even though they are made to a flat calibrated finish, over time the wood will 'breath'. This means the wood will absorb and release moisture from its environment during damp seasons as well as dry seasons. Exposure to these factors will cause the door to warp, twist and possibly losing its shape.
Solid engineered doors are less vulnerable to environmental stress as they are constructed with state-of-the-art technology. Engineered wood that is constructed through finger jointed method does not only helps to distribute the stress evenly throughout the structure, it also reduce the risk of swelling and warping on the doors. Thus, engineered door offers better stability and durability than solid conventional wooden door.
As a company that depends on wood and natural resources, EFI HOME is committed to environmentally sustainable practices in all aspects of our business. We expressed our support to such practices by purchasing timber from company that have been certified and fulfilled environmental laws set out by both national and international regulators.
We work to reduce overall waste during production process, while looking to re-use and recycle by-products and waste material. Engineered timber is the most environmental friendly material as they create 25% lesser waste than solid timber. Even though there were waste created during production of engineered timber, it will be recycled, and this makes them the greenest material to build with.
Engineered Wooden Door Enhance Malaysia Building Construction Industry.
Being one of the largest wooden door manufacturer in Malaysia, EFI Home manufacturing division is globally known for its precision and engineering. By investing multi million ringgits in high – technology machinery, we are able to accommodate to various housing construction on doors requirement. Example, the fire resistant insulation that approved by SIRIM, now can be enhanced by the different types of designs requested by the architects. For Hotel and Recreation projects, we are able to custom according to various designs powered by the sound insulation features.
As for different part of the project requirements, buildings like hospitals, conventional halls, universities and etc. proposing different types of doors features. Example, high traffic areas, operation rooms, library needs a better technical construction of engineered wooden doors.
EFI Home, instead of providing quality and reliable wooden door, our proposal on ironmongery makes the whole door making solutions complete with security. For example, we do supply the various types of locksets including mortise, stainless steel lever handle, ball bearing hinges, brass key cylinders, and many more.
As market activity slows down that the future lies in the hospitality, healthcare, airport, residential and commercial sectors in Asia. "The market with the biggest potential is actually in our own backyard. We will continue to spend time and effort nurturing relationships with existing partners. It is important to remain competitive so we can continue to to explore more features of the our product. At EFI Home, a new corporate identity was unveiled. The company's and brand's logo, website and showroom to deliver total door solutions. EFI Home and its manufacturing has an international reach spanning more than 30 countries. It buys American hardwoods and veneer, and makes flush, joinery, special function and
engineered doors for export to USA, UK and Belgium. Most products can be FSC- or PEFC-certified.
The company also works closely with architects and builders to pitch for construction projects. As a partner, it drafts proposals for the entire building, from entrance
to interior doors. It is able to call itself a one-stop solutions provider, offering a full range of certified fire/
acoustic doors for markets that are specified with British, Malaysian, Singapore and American standards.
EFI Home is proud that we are versatile enough to meet standards, expectations, and deadlines.
EFI Home developing new products and markets as well as establishing proper quality assurance
procedures—something the first generation did not implement. The first decade was a struggle since people often resist change. But our best intentions reaped results, EFI Home began to expand its business grew, as the parent manufacturing also expanded its capacity. The newest two dedicated to engineered wooden door production. (The engineered wooden door production line now makes up 70 percent of production.) Spurred by the demand for timber and fire-retardant
doors, our fire door division make its impact to became hallmark of high quality doors in Malaysia.
For many years, the factory only manufactured for the domestic market.
Lastly, we hope that EFI Home will continue to develop and creating more opportunity in the local and overseas market. Our contribution to the society as a door maker is important for Malaysian market as its provide security to the community. The compliance of our manufacturing division towards environmental board take high responsibility as the authority and regulations getting tighter and tighter. Global regulations is also important for our export market especially the European, Australian, Middle East, China and SEA market.